Those roses are red, and the outtakes of Sincato's Speed Dating prior to Valentine's Days are located here.
This was something that started as a joke on the Discord server and was elevated to rather time consuming levels haha I'll also change up the homepage a little to accomodate the outtakes getting their own archive :D
Also, last weekend I applied to table at a sorta local con in May. Wish me luck. Now back to (not) panicking for me, and perhaps a new comic to read for you from this week's Comcis of the Week:
Castoff - Vector always dreamed of traveling. He got kidnapped instead. Now, with the help of a short-tempered bounty hunter, a happy-go-lucky cartographer, and many more unlikely friends, he has to try and make it home in one piece.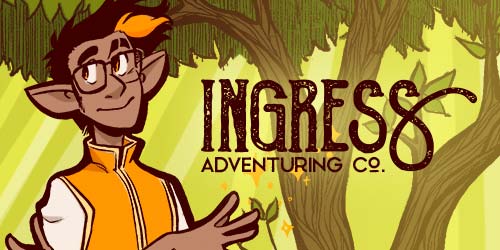 Ingress Adventuring Company - Toivo Kissa is Ingress Adventuring Co., a very small, very wizard-based dungeoneering service. No job is too small, though sometimes his adventures are problems of his own making.
Children of Eldair - A sorcerer saves a girl from flesh-eating demons. After trying to use magic to find her friends, he's trapped in a vision of the past--one that will help him save the world and the girl he loves.