So you probably noticed something is different about the website - I changed the colour-scheme last night :) You might need to refresh in some corners to see it properly as I also had to exchange some images.
I'm also gonna remind you all of the survey that I have still up - it will be there for another week. There has actually been some things I did in response to the survey already - the new colour scheme for once. But I also updated some stuff on the Patreon - which I wrote about in more detail in this public post.
Aside from the website changes, I also got some great advice on how to improve my lettering. So I tackled that, finished with the first chapter and posted it.
And let's not forget the Comics of the Week!
Spare Keys for Strange Doors - Visit your local Specialists for help with your uncanny, supernatural and subnatural problems. Some experience of the natural, but discussion of your exact needs is advisable. Not available for speculative seances.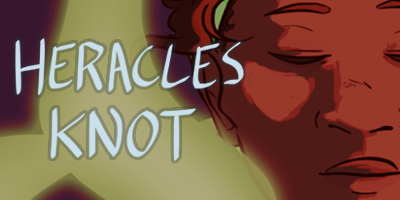 Heracles Knot - The perils of adopting 20-somethings and throwing them at monsters.