I've been rather quiet in the comment section in the last two weeks - job hunt kept me busy. Depending on how some things work out today I might have a job again soon, which will also mean I'll close commissions again, so get them while they're hot! EDIT: I will have a fulltime job again in December, so my time will be drastically limited again - commissions will close this weekend.
Now on to the Comics of the Week: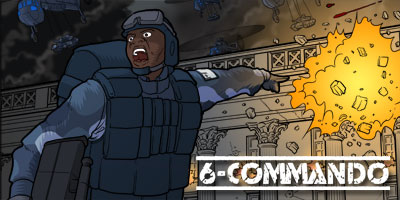 6-Commando: An accidental war gives rise to a new form of life, one which could save the world, or destroy what remains of humanity!



Demon Archives: 100 years after WW3, Minerva is a lone beacon of civilization in the chaos of central Asia. Their technological superiority has guaranteed peace for their citizens and power in the area. But when that superiority is suddenly challenged, everything starts to fall apart.